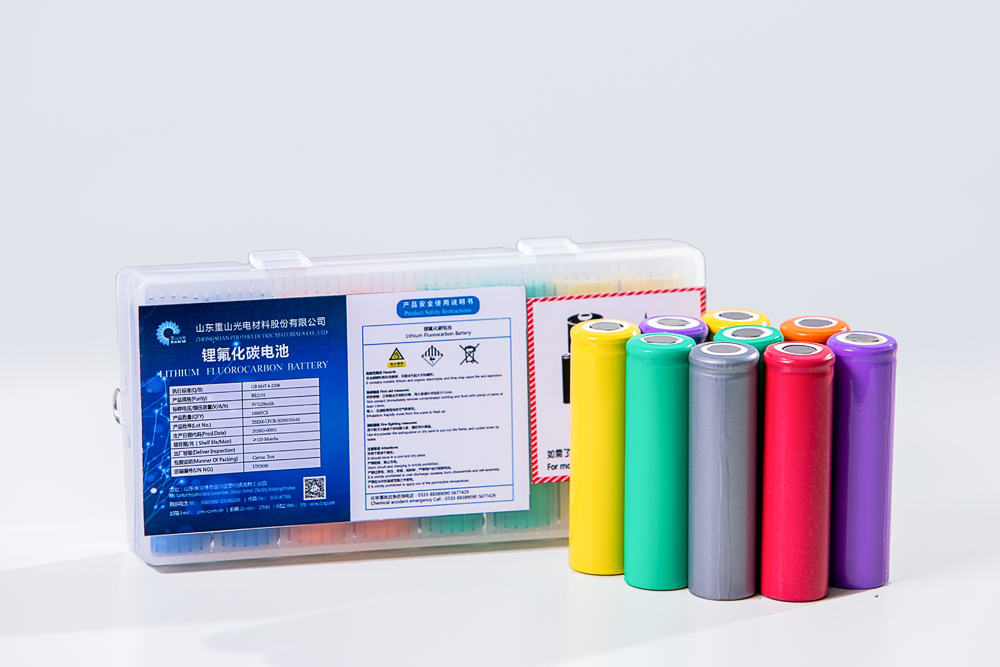 The signing ceremony of the cooperation project between Shandong Zhongshan photoelectric material Co., Ltd. and Tianjin Lishen Special Power Technology Co., Ltd. for high specific energy Lithium Carbon Fluoride battery was recently held in Shandong Zibo Zhongshan group.
The total investment of the project is 350 million yuan. It is planned to build 50 million high specific energy lithium/carbon fluorides battery , 50 million Cylindrical Battery and 500 sets of soft bags and special-shaped battery. After the project is completed, the annual output value can reach 3 billion yuan, and the profit and tax can reach 1 billion yuan. The project will be constructed in three phases. In the first phase, a demonstration production line with an annual output of one million cylindrical batteries will be built first. It is planned to start construction at the end of 2019, and the demonstration line will be completed and put into operation in 2020.
As the leading unit in the research and development of domestic lithium-ion battery technology, Tianjin Lishen Special Electric Co., Ltd. will continue to inject more advanced technology into Zhongshan optoelectronic Co., Ltd., which is the production base of Lishen special electric lithium Carbon fluoride batteries, and will supply advanced high specific energy lithium-carbon fluoride battery for Lishen Special Electric Co., Ltd.
(source: China Chemical daily)
Shandong Zhongshan Photoelectric Materials Co., Ltd
Business Type:Manufacturer
Product Range:Other Chemicals , Organic Intermediate , Catalysts & Chemical Auxiliary Agents
Products/Service:Carbon fluoride , Lithium graphite fluoride button cell battery , Fluorinated pharmaceutical intermediates , Fluorine-containing electronic special gas , Stable isotopes Boron-10 Boron-11 , Fluorine-containing fine chemicals
Certificate:
Company Address:Zichuan new material Park (photoelectric Park), Zibo City, Shandong Province, Zibo, Shandong, China


Previous: High specific energy lithium/carbon fluorides batteries research and development team again break through
Next: Ningbo Institute of Materials, Chinese Academy of Sciences-Shandong Zhongshan Optoelectronics held the signing ceremony of